Over the past few days I have looked at three flats directly in line with my current place!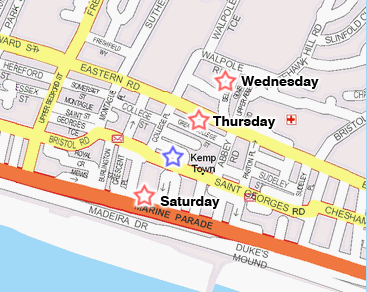 Last updated on
Just got back from a rather stressful experience, negociating a price for a room plus a small part of a mezzanine for office space. The price is £450 pm including bills (gas, electricity, water and coucil tax and internet) so that is £350 based on the estimated bills. Now, for the small amount of office space and the small increase in electricity and heating figures of around £550 were being banded around. This does seem like a steep increase. That is £200 per month extra just to work from home. It is a nice place, but is it worth it? I'll have a few days to decide…
Last updated on
This is an extreme example of the emails I receive on the Sudoku website…
I want to be able to have to solve puzzles for money and prizes, because the Prize Edition that I have now, but I'm not sure that I'm going to win the $1,000 for doing the three puzzles and writing a little paragraph on when I first realized that I addicted to sudoku, because I really need that money because our family is in a really tight situation and we are really low on money.
Previously he sent:
last year we had a house fire–lost everything. At the same time my husband, who's 56 was Forced into retirement. We have two sons–13 and 14. We're only getting 990 from the retirement. Five dollers would make or break milk and bread at the end of the month. Could we work something out so as I can gain full entry to your site—Im way past easy puzzles and am looking for a challenge. thank you.
and…
Short story(i can explain the long one if you'd like) is i can not at this time afford this site. We have 990 a month income, 550 of it goes towards rent. The rest, what there of it, pays the bills. You have an excellent site. Would you consider allowing me a free access pass? we could trade services maybe. i don't know what that my be. ruth rantwineatgmail
This was thoughtfully sent by: Jay Gartman and his wife (appropriately named: rantwine) in the US. What up-side-down country are they from (the US)?!
Last updated on