The Times Online have had the new interactive Sudoku game running for a fewdays now.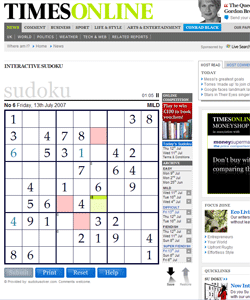 Continue reading Times Interactive Sudoku live
Last updated on
I am fed up with having a crap complexion, so I am going to cut out processed sugar (even from coffee if that is possible) and stop touching my face until things look better. I'll be charting my progress here.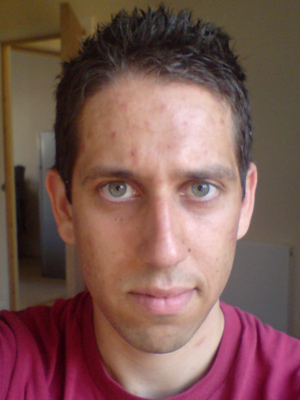 Last updated on
Woohoo, the Kemptown Rag has cause a "moral outcry" because I decided to post a full-frontal photo on the cover. Check out the Argus page.
If you want the actual newspaper go to: http://kemptownrag.co.uk.
Last updated on