I went on my first ever proper date today! I think it went well, she seems nice and I'm sure we'll be friends.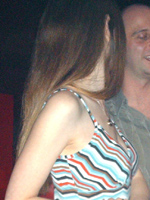 This is the only picture I have, taken officially at the LoveBrighton.com launch party (not me on the right).
I was on the guest list last Wednesday as the dating site LoveBrighton.com is designed by me.
Last updated on