Website design work has certainly picked up over the last week. I am inundated with new website work requiring mySQL databases. This is certainly a good opportunity for me to improve my online database skills and get paid for it at the same time.

One of the websites came to me as a result of an Indian design company failing to deliver the work and then requesting more money for features in the original brief. When they were challenged, they simply ignored all email and phone correspondence and left the person in charge of the website out of pocket.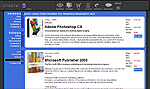 This project started quite small, but the owner seems to want more and more features. That's all fine by me. I am now working on an image upload facility for the product images.
Another project involves putting a plant Access database into mySQL and then displaying it on a website. Again, the owner of the site was messed around by the previous site designers, wasting money on a useless design. The site designer dropped the job after he started work on a more exciting line of work.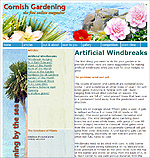 The previous design is a mess of unrelated designs cut together then styled with some random Photoshop filters. Once ready, I'll upload my version of the site here.
Last updated on